Trustworthy local roofing company Plymouth MI providing full roofing services
As our name suggests, we are not just another typical roofing company in Plymouth MI. We are much more than that. First and foremost, we are your 
trusted advisors for every aspect of your roofing system
. Every project our Plymouth MI roofing company takes on starts with a 
detailed analysis of your roof
 and an 
honest conversation
.
Your safety and satisfaction are our top priorities and through our full roofing services in Plymouth MI, we work to give you and maintain healthy, functioning, and long-lasting roofing systems. We are realistic and honest in our assessments and will always recommend the most efficient and wisest course of action.
Our team of roofers comes highly equipped with specialized knowledge, training, and a unique skill set needed to keep your property adequately protected.
Make an appointment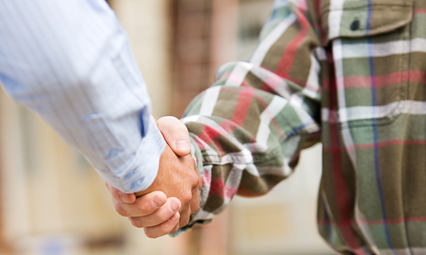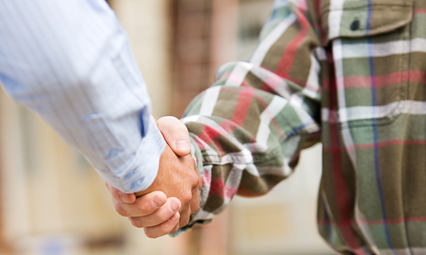 Keep your home safe with our best residential roofing contractors in Plymouth MI
When it comes to your home, there are probably very few investments that are as big and as valuable as your roof. It doesn't come as a surprise then that you would want only 
the best people on the job 
taking care of it.
RoofAdvisor fully understands this, and as your trusted local residential roofing contractor in Plymouth MI, we will go above and beyond to keep you and your investment safe. With our reliable and trustworthy residential roofing services, you can count on us to give you a durable, high-quality, and beautiful roof over your head every time.
We will always provide you with cost-effective solutions and be at your beck and call whenever you need us. You will get our full attention and the best quality of residential roofing work.
Make an appointment
Quality installations and most affordable cost for roof replacement in Plymouth MI
Every roofing system will eventually need replacing. But 
how can you know when your roof needs to be replaced
? How do you determine whether the damage is so severe that it cannot be repaired? 
With the help of a reliable local roof replacement company
 in Plymouth MI.
At RoofAdvisor, our mission is not to just sell you a new roof. Your friends and neighbors that we've worked with can tell you that we only suggest a roof replacement when it is the last resort and the only efficient solution.
Every Plymouth MI roof replacement we conduct is done at the highest levels of quality, using the latest technology and the most reliable product and materials. Our roofers will ensure a smooth roof replacement process, always respecting your time and budget.
Make an appointment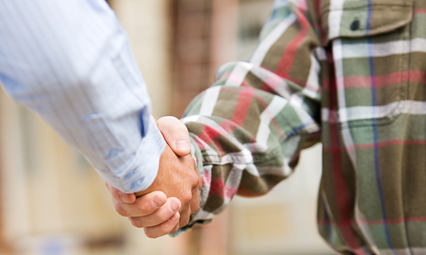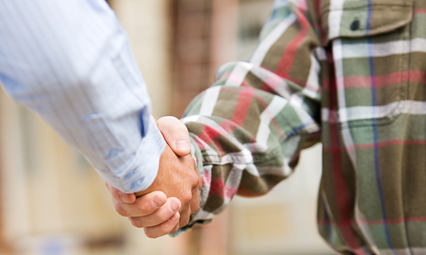 Get efficient & detailed roofing repairs in Plymouth MI and the best roof repair cost
When your roof is leaking or is damaged, if you notice missing or broken shingles, or any other roofing issue, don't hesitate to call your local roofing repair company in Plymouth MI. 
Acting quickly 
will save you from even worse problems and more costly repairs.
RoofAdvisor is always at your disposal and we'll make sure to get your roof back into top shape quickly. Our work always starts with a detailed roof analysis and inspection, which allows us to determine the exact source of the problem.
We will repair your roof thoroughly and completely, stop any damages from spreading, and make sure that similar issues do not spring up again in the future.
Make an appointment
Extend the life expectancy of your roof with our annual roof inspection in Plymouth MI
Roofs are actually fairly predictable systems. An experienced and professional roof inspection company in Plymouth MI, such as ours at RoofAdvisor, 
knows what to look for in a roof
 and how to 
recognize existing, as well as potential roofing issues
.
We will, therefore, work proactively and thoroughly on your roof to keep you protected from leaks and damages for a long time to come. With our help and annual roof inspections, you will get all the answers you are looking for, such as when your roof is due for a replacement or how extensive roof repairs you will need, if any.
With a detailed report of our findings, full cost estimates, and suggestions on the safest and most cost-effective course of action, you will be able to make an informed decision and have great peace of mind.
Make an appointment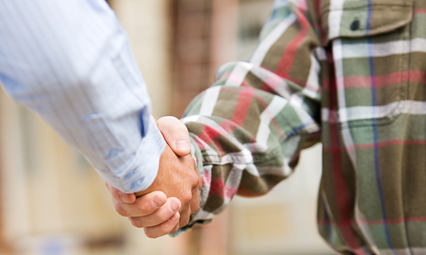 About Plymouth MI
Plymouth is a small but quaint city in the state of Michigan, located in Wayne County, and with a population of 9,132 people as of the 2010 Census. Known for its charm and character, it is a place where both the locals and visitors alike enjoy various amenities, attractions, and events.
There are more than 50 different recreation programs in the city, 12 parks where one can enjoy the beautiful nature, such as the Kellogg Park and Maybury State Park, and year-round events. Some of the most popular events include the Art in the Park in July, Ice Sculpture Spectacular in January, and the Fall Festival in September.
In addition to that, Plymouth is known for its rich history. To experience that history and culture of the city, one can visit the Plymouth Historical Museum. This museum holds many special exhibits and also houses a big Lincoln collection.
When it comes to shopping and dining, Plymouth also doesn't fall behind. It is known for its many restaurants and shops, which mostly spread from Downtown Plymouth to its Old Village.
"Having RoofAdvisor come to inspect my roof was by far the best experience I've had with a roofing company. The inspector was very knowledgeable and took the time to educate me about every aspect of my roof. After dealing with several roofing contractors whose only interest were taking my money, their honesty and attention to detail was so refreshing!"
"
customer service was great. had them move install date up a day to have work done before a snow storm. was in and out in 8 hrs house and garage with strip off on both. cleaned up my yard and no damage to siding or windows. very good crew. final price came in under quote too.
"
"A local roofing contractor told me I would need a complete roof replacement after a quick and superficial inspection. The best choice I made was calling RoofAdvisor for a second opinion. They provided an honest estimate for the repairs and then certified my roof for one year. Not only did I save thousands of dollars, the certification increased the value of my home!"
"Very prompt and excellent communication. Were able to do the work without me at home and captured pictures of the completed work before and after."
Local Reviews
for Plymouth, MI
---
Megan R.
Jesse's gazebo needed a replacement terribly. It's looking better and will last a long time now
Near
Meadow Ct,

Plymouth

,

MI

48170
Megan R.
Another house is covered by insurance. Happy to have the process down to be able to make it easier for our customers! #exceptionalroofingmadeeasy
Near
Junction St,

Plymouth

,

MI

48170
Megan R.
Near
W Fellows Creek Ct,

Plymouth

,

MI

48170
Paul C.
Check out the storm damage
Near
Joy Rd,

Plymouth

,

MI

48170
Megan R.
Help Max get his roof replaced on his home!
Near
Brownell Ave,

Plymouth

,

MI

48170
Have any questions? Call us now!
* Indicates required questions