Roof Inspection
Whether buying or selling your home, thinking of replacement, or experiencing a leak, roof certification adds value.
Through our detailed roof inspection services, RoofAdvisor can help you make an informed decision regarding your roof, make sure it is in top functioning shape, and certify it no-leak.
Our certification process provides a one year NO-LEAK guarantee. Our goal is to save you money and make your current roof last as long as possible.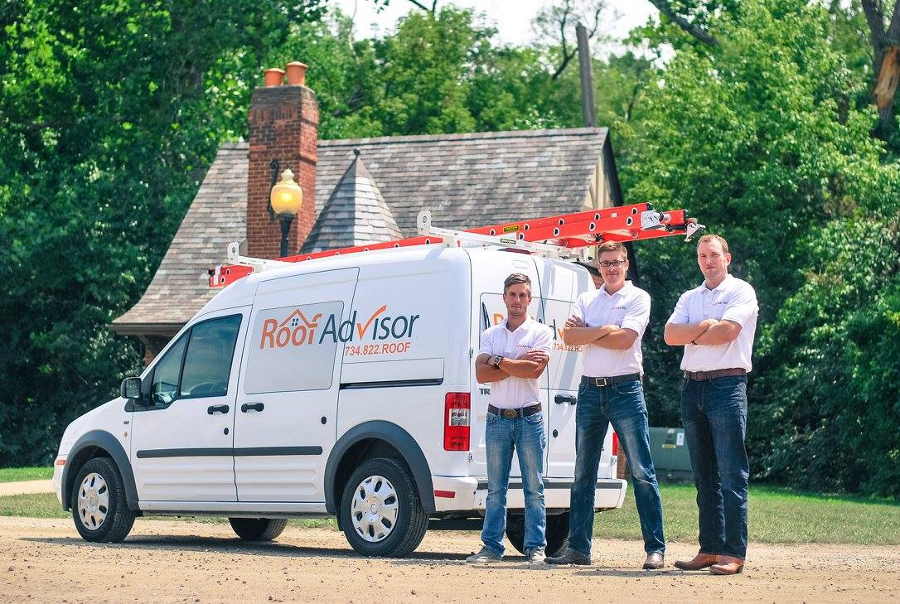 Trusted Home Roof Inspection - We Fully Analyze Every Roof Prior to Suggesting Services
RoofAdvisor begins each roof inspection and analysis with optimism. We look forward to helping you with our
reliable roof inspection services
and to making sure your roofing system is taken care of properly.
With regular roof inspection and maintenance, you will avoid frequent and costly repairs on your roof and have a home that is fully protected from leaks and water damages. However, roof damages are bound to come up sooner or later, usually due to the natural wear and tear or sun exposure, and this is where our roof inspection company jumps in to prevent those issues from growing bigger.
Our home roof inspection is very detailed and comprehensive, conducted at the highest industry standards with great attention to detail. RoofAdvisor analyzers look for the best and most viable opportunities and cost-effective solutions for repairing your roof. Our analyzers carefully investigate your roof from top to bottom, including inside ceilings, attic space, exterior eaves and overhangs, roof coverings, flashings, penetrations, and more.
Our goal is to identify current and past leaks, as well as assess the probability of future leaks. With our extensive experience, as well as highly specialized knowledge and training, we are able to detect even the smallest vulnerabilities on your roof and even predict potential future issues. This is what makes our roof inspection company stand out from the rest and what allows us to provide you with full and long-term protection. In addition to that, we have the necessary skill and dedication to repair complex roofing issues, thus avoiding untimely, complete roof replacements as much as we can. We only suggest roof replacement when absolutely necessary.
Our Roof Inspection Process
Our home roof inspection & analysis process ranges from 40-90 minutes, depending on the size of the roof system. We will go over every inch of your roof very carefully so that no issue goes unnoticed. When the roof inspection is complete, our analyzers will generate a report of their findings, detailing all deficiencies and opportunities for failures, spelling out the problem areas as well as how to fix each.
We will estimate the cost of each repair or service. Because there are typically many ways to fix a roof, we will recommend options based on your budget and property. Our roof inspection services are always tailored to you and our roofing solutions are designed to be cost-effective and long-lasting. RoofAdvisor provides a professional opinion that may be relied on by insurance adjusters, mortgage lenders, and home warranty insurance policies.

#1 Roof Inspection Company - We Protect Eligible Properties for One Year.
The RoofAdvisor No-Leak Certification provides property owners with a 1 Year NO-LEAK Certification. Roofs are predictable. Our analyzers physically analyze each roof and, following necessary repairs, the roof should not leak. RoofAdvisor will perform an annual analysis to proactively ensure the roof system maintains NO-LEAK certified for years. Let our roof certification provide you peace of mind.
Let us meet your roof today!
To speak with a roofing expert, or to schedule your roof analysis, contact RoofAdvisor today. Let us worry about your roof, so you enjoy what it's protecting.
* Indicates required questions